Instagram.

YouTube.
Phoebe Banks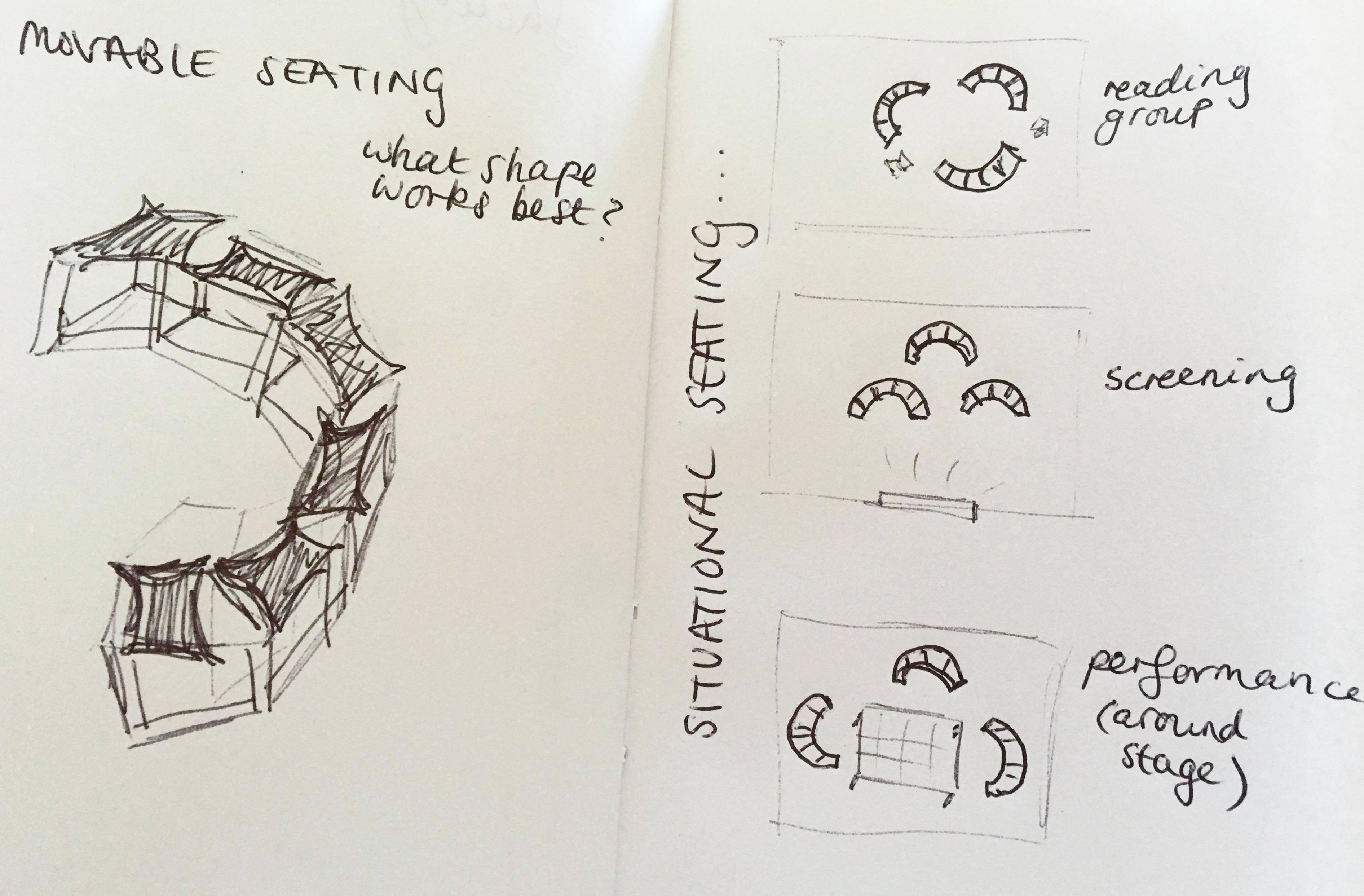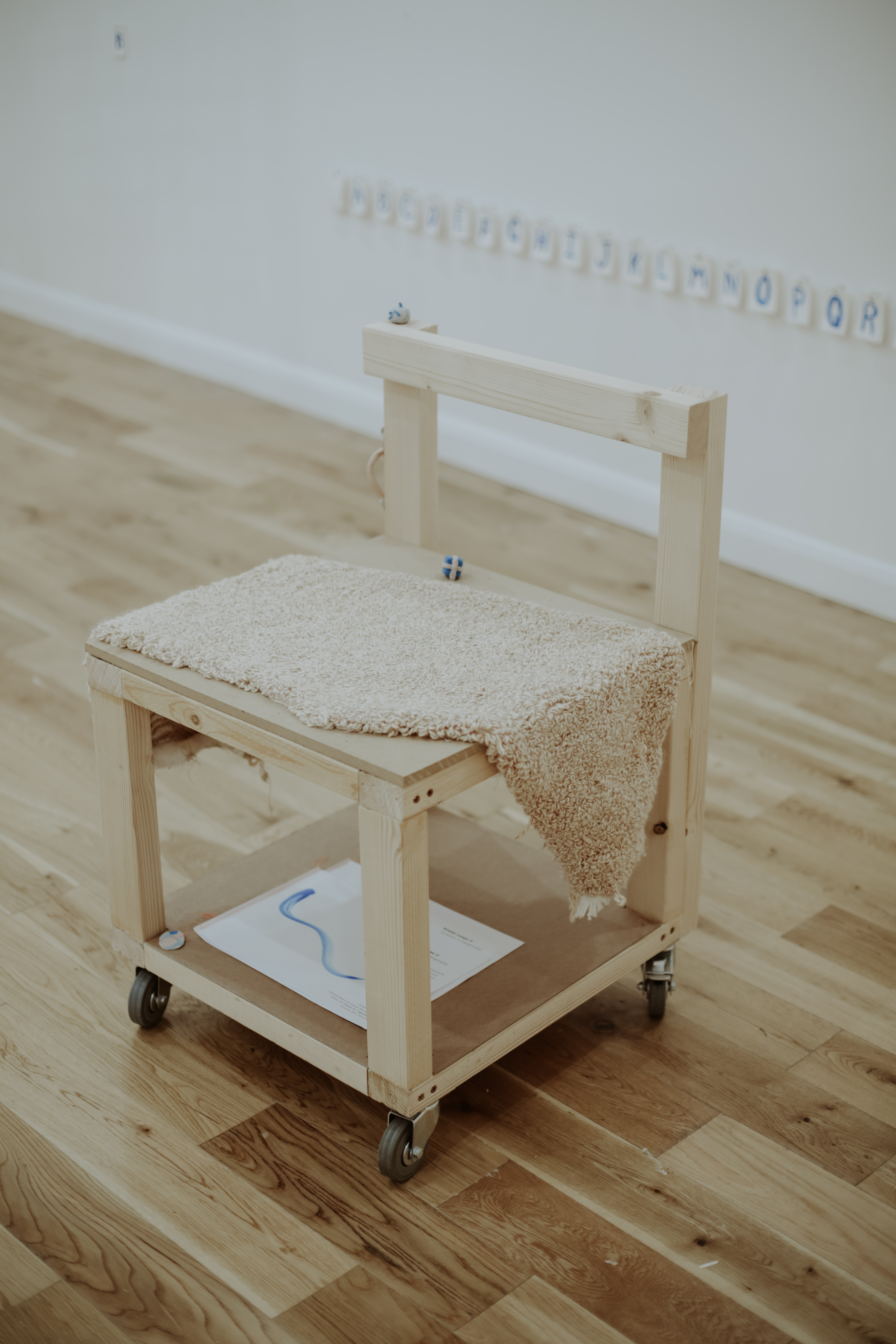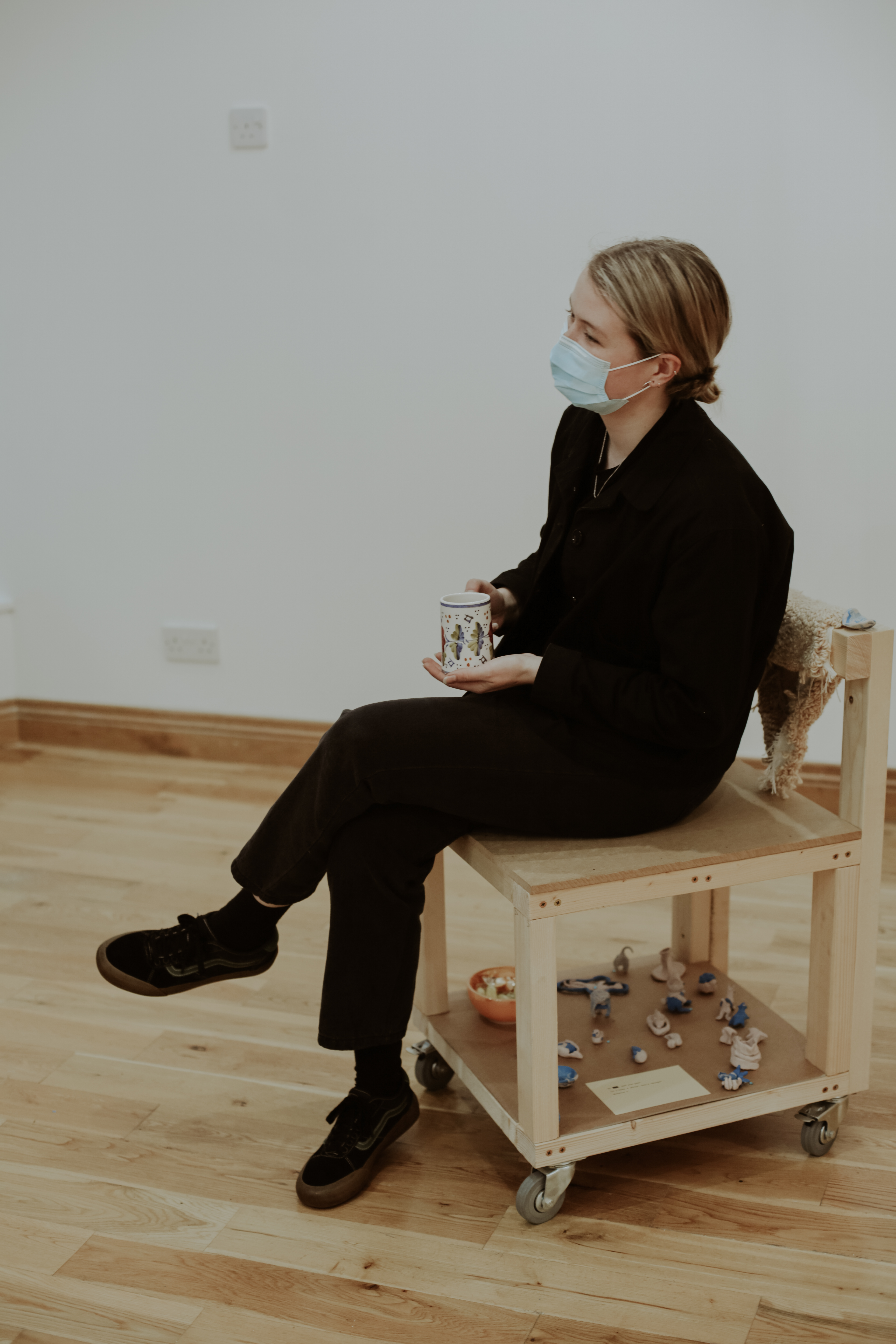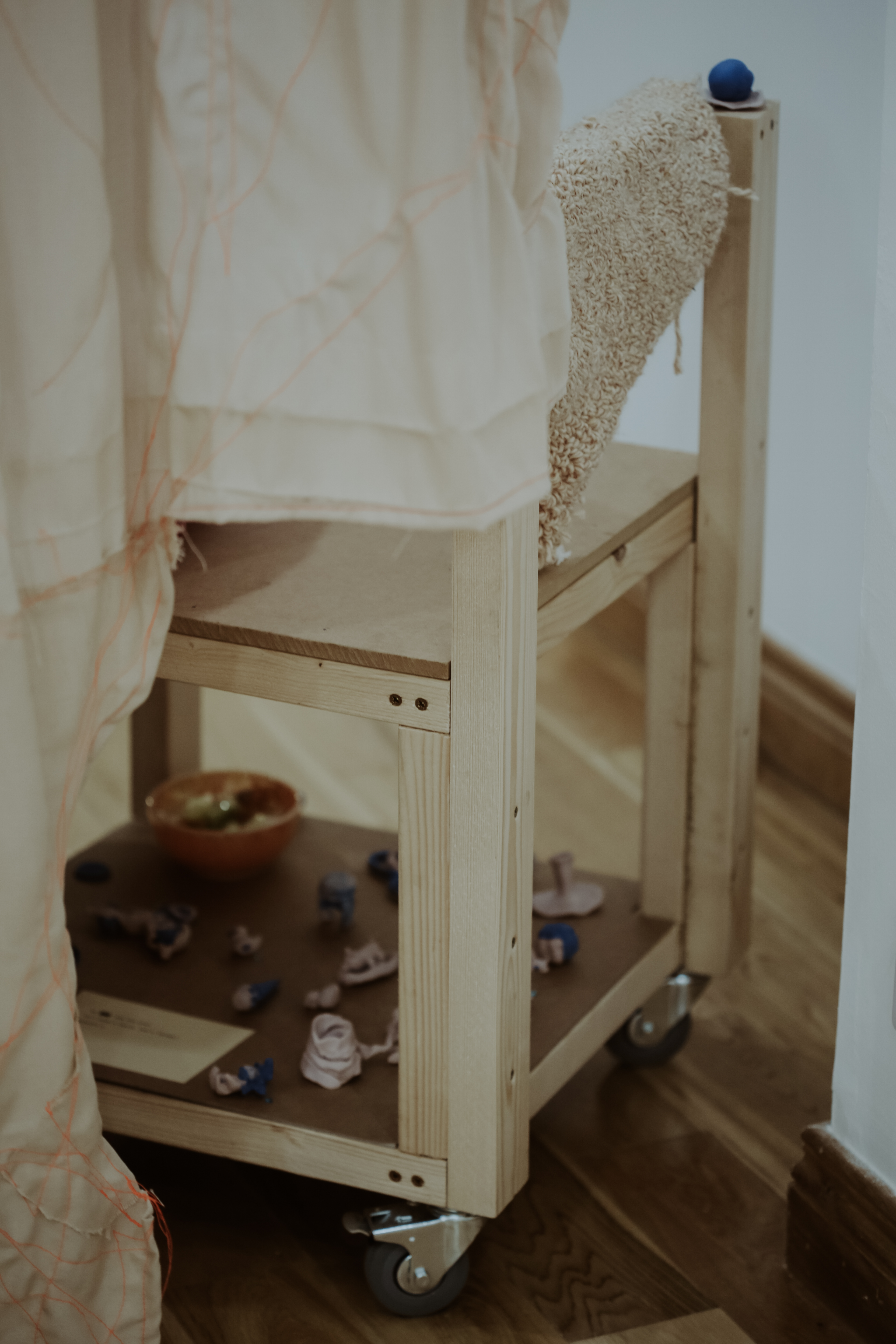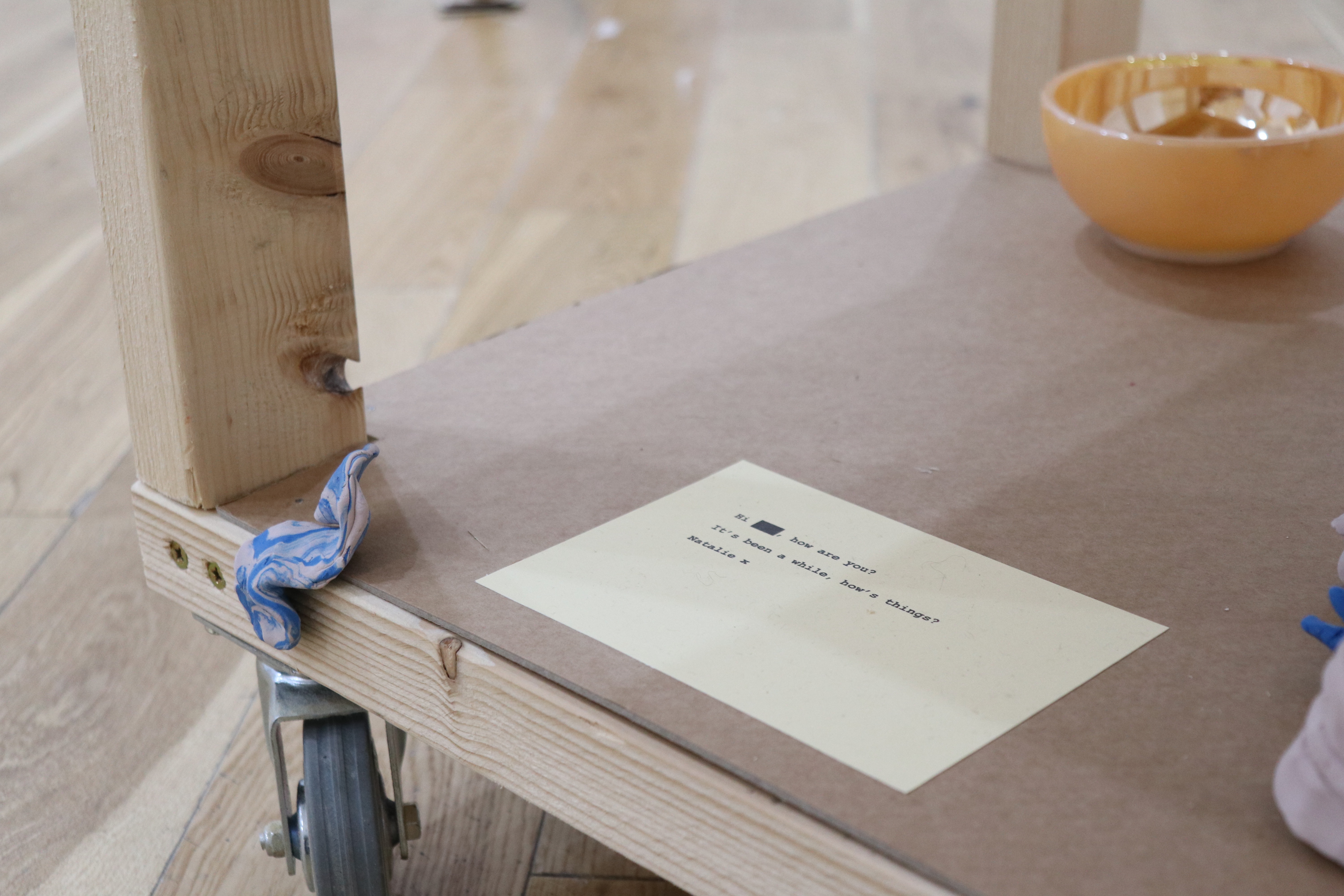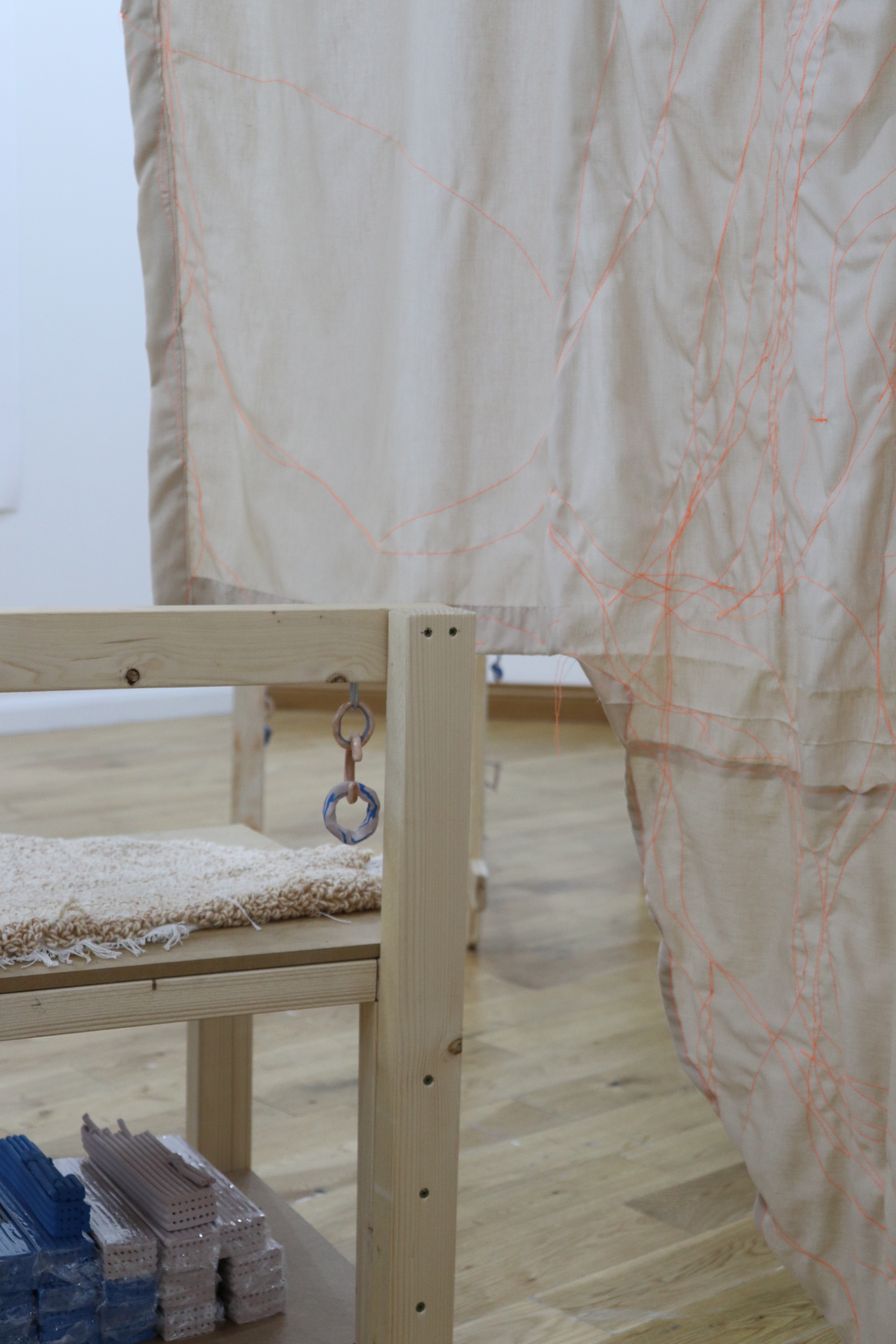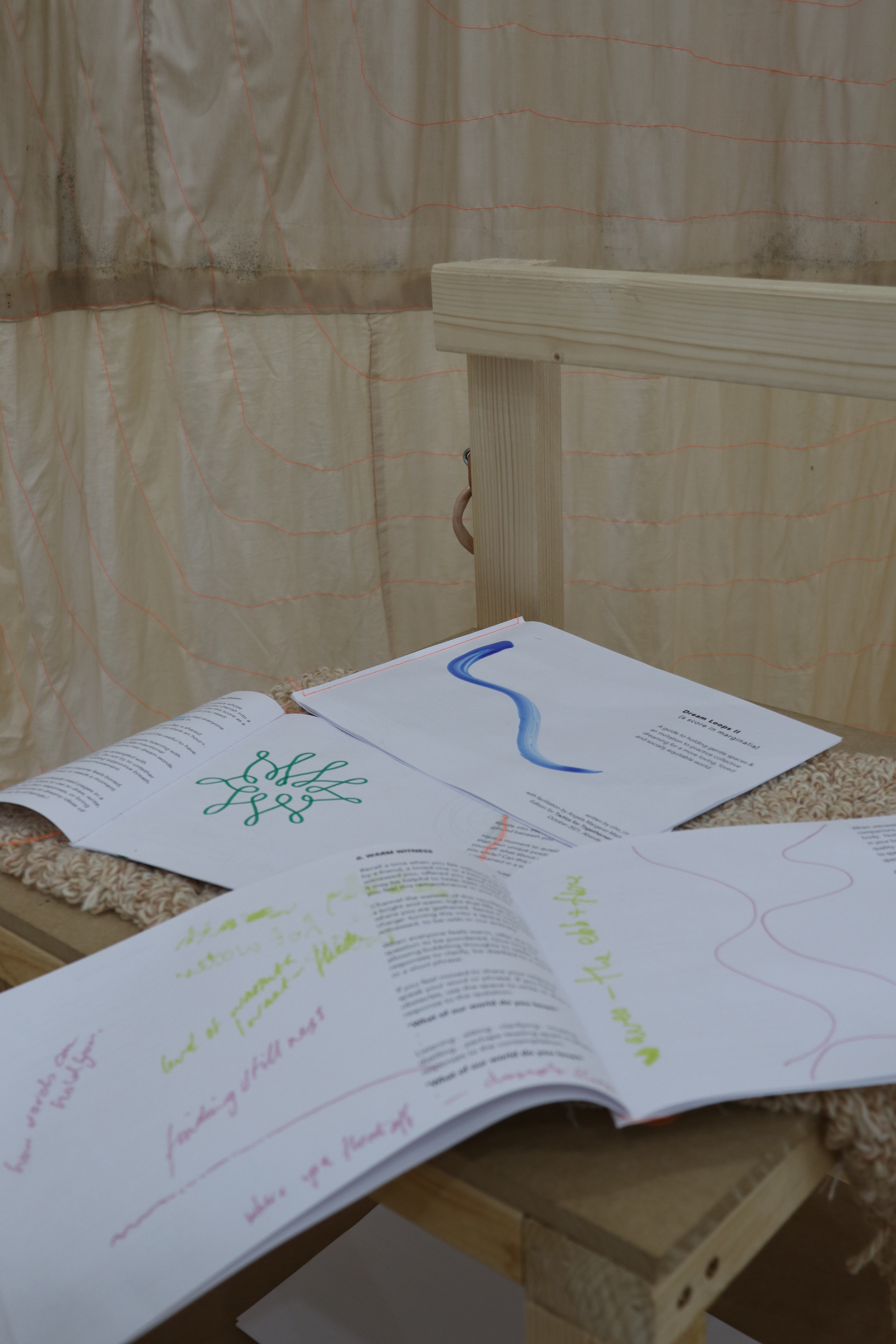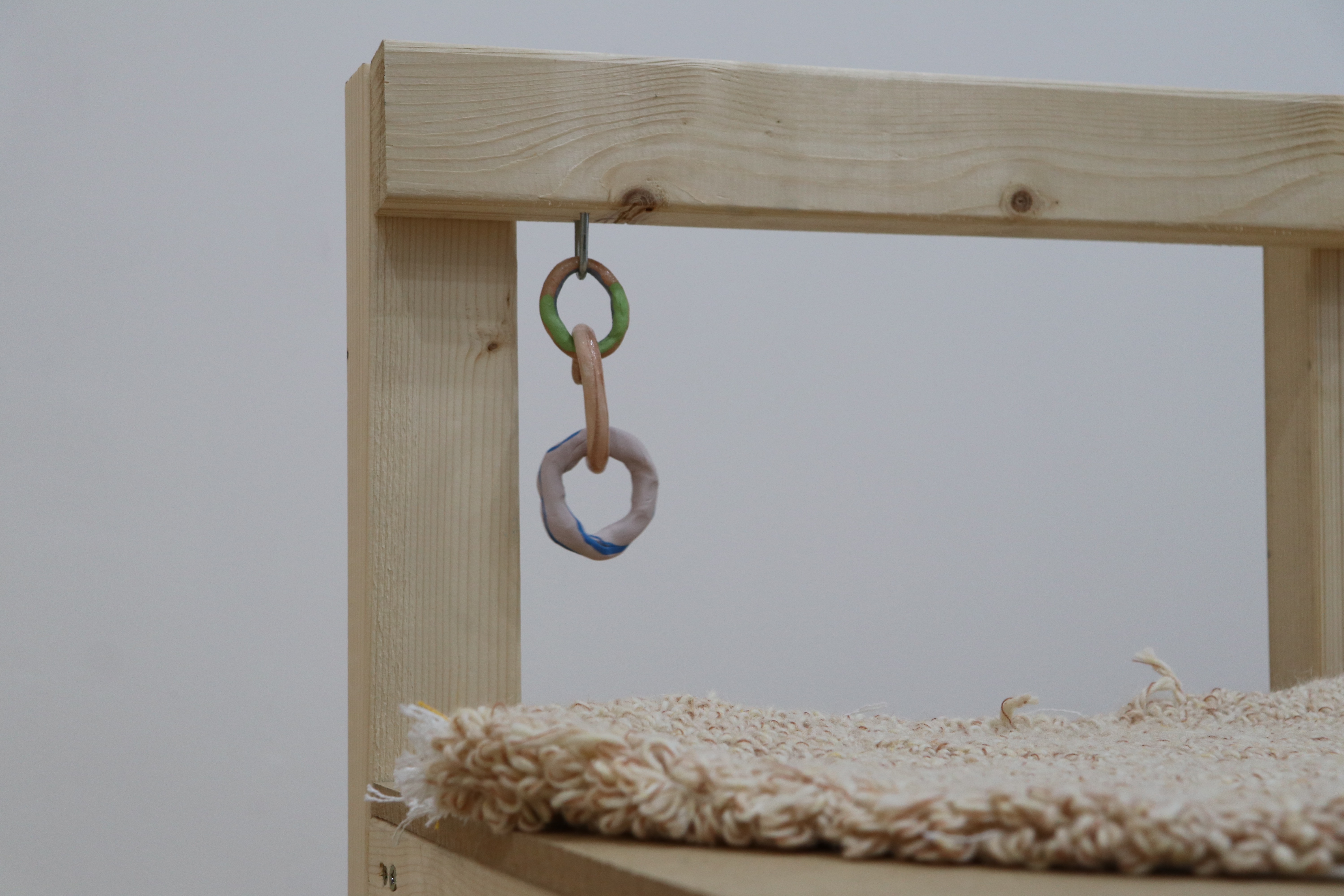 Tactics for Togetherness was a group exhibition organised by an artist collective under the same name, which I co-founded with three other artists. Together we curated and exhibited our work alongside four invited artists for a month-long show at 123 George Street, Aberdeen, in October 2021. This was part of Look Again's 'Beyond British Art Show 9' programme.

The title 'Tactics for Togetherness' comes from the curators of BAS9 - Irene Aristizábal (BALTIC, Gateshead) and Hammad Nasar (Decolonising Arts Institute, University of the Arts London)

More about Beyond BAS9 - >

The exhibition focused on connection between people, with each of the collective creating functional supports to hold the artwork of the invited artists and welcome audiences. I made a set of four chairs on wheels.

More about the exhibition - >

https://lookagainaberdeen.co.uk/beyond-bas9
https://tacticsfortogetherness.hotglue.me
Chairs (Set of Four)
Set of chairs featuring wheels for easy movement (so exhibition visitors can sit wherever they like within the space and artworks) and a storage shelf for convenience (to hold exhibition texts and other items).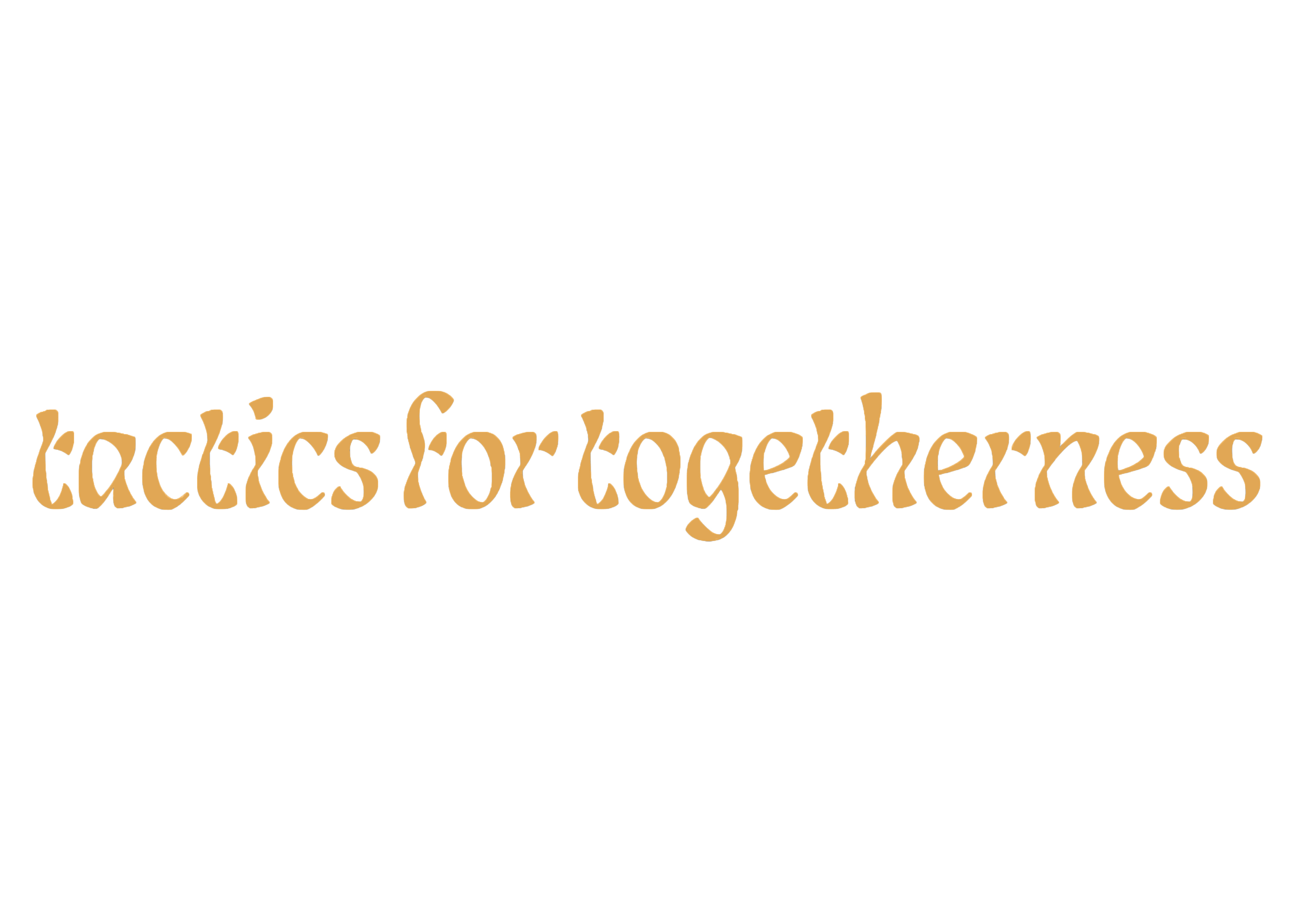 Photos by
Abby Quick
Abby Quick
Chair in use, photo by
Artworks added to chairs by other exhibiting artists and visiting audience members as the show progressed. Cushioning rug by Kirsty Russell, printed note by Natalie Kerr, ceramic hooks and plasticine objects collaboratively created and placed throughout exhibition.

Notes >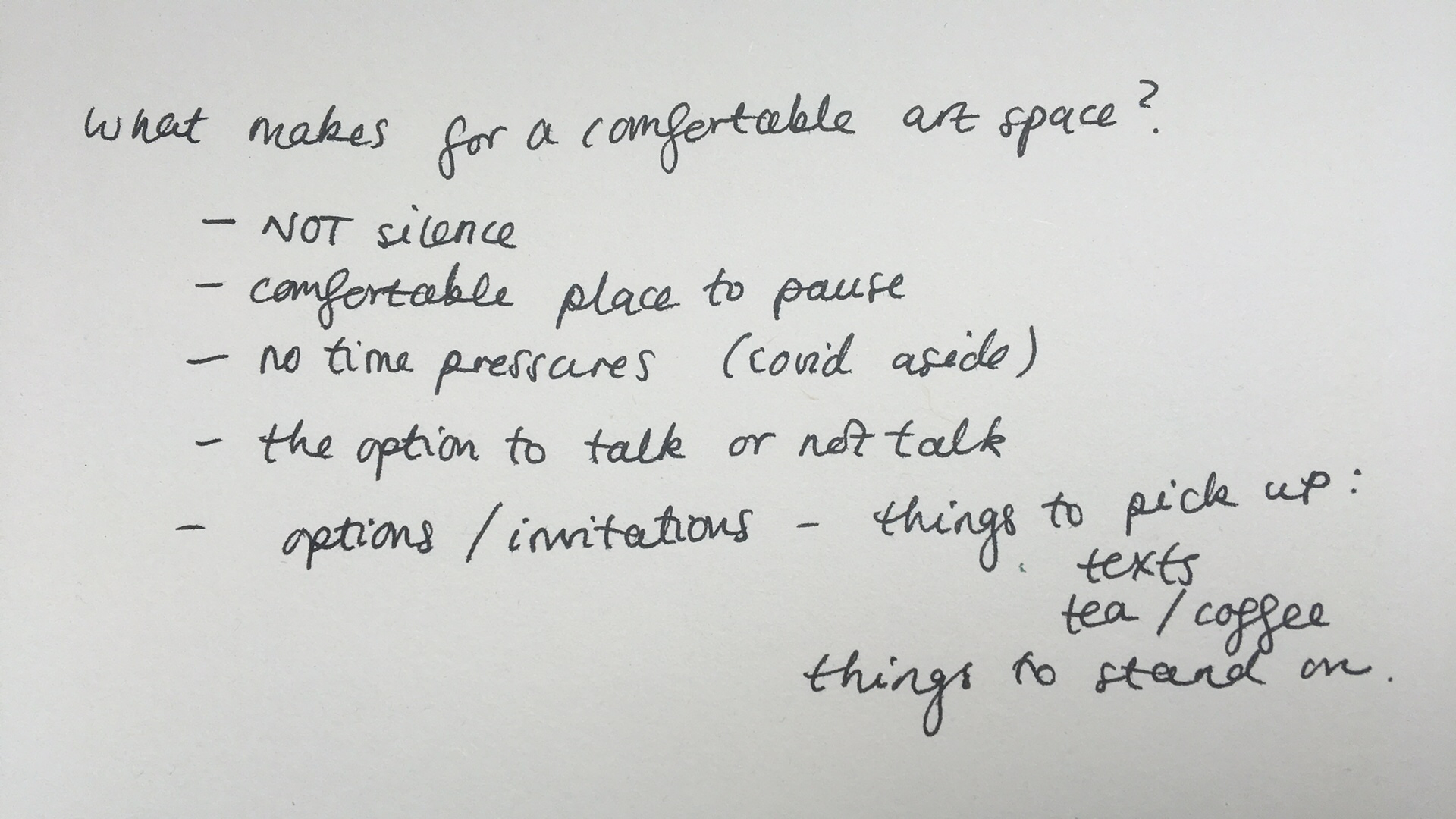 < back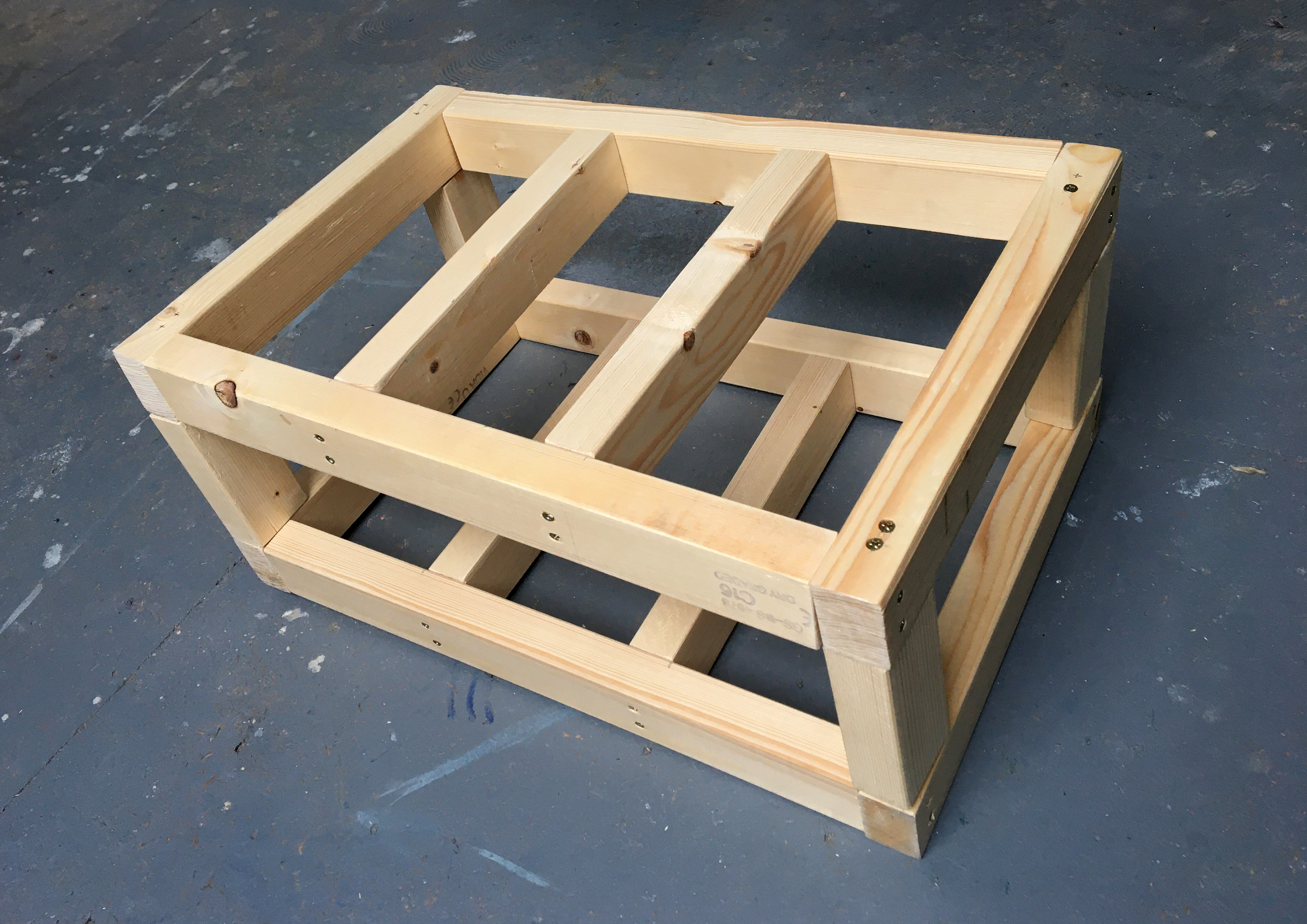 Useful Object, February 2021
{ Project funded by: Aberdeen City Creative Funding 2021 }